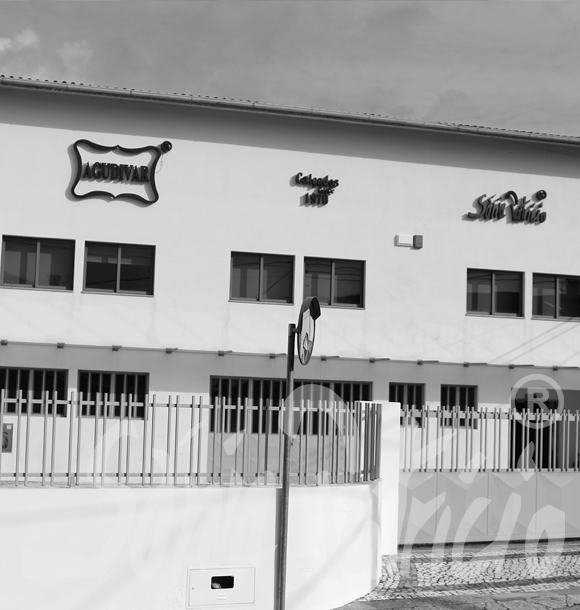 History
António de Almeida Lda. entitled as a representative firm in the Footwear Industry, was founded in S.Roque – Oliveira de Azeméis, during the year 1970 by António de Almeida andIdalina Conceição Silva.
The initial laboring period abled the small firm "Gudiva" to consolidate the technical know-how and to structure the right financial and commercial basis that was the launching pad for almost half a century production in the female footwear market.
In our aim to be stronger in Portugal and abroad, changes have been made always towards our customer satisfaction.
The brand "Gudiva" for reasons unrelated to us, became "Agudivar". As the initial facilities began to be small for the production levels reached, the company changed its site to extended facilities and, therefore, a higher number of employees.
In 1996 the brand "Sónia Patrício" was born and with it came the need to create a young, renewed, bold and casual line of footwear, representative of the modern and independent woman.
Always paying attention to market developments, António de Almeida Lda puts its goal in customer satisfaction and its taste, attitude and fashion trends.
The company targets different sectors of women's footwear, from classic to modern lines, and has its own collection which meets the customer's needs by producing and developing the footwear models required.
This family business that has been making the transition from the 1st to the 2nd generation, keeps the strength and expertise of its always present founder António de Almeida to which the ideas and knowledge of his children are combined up.
Following different contact procedures the firm spread in different places of the world and developed from a small importer to a mainly large exporter.
António de Almeida describes his business journey as "growing in responsible way."
Our main concern is to our clients' well-being! It is they who make us walk…